Workplace giving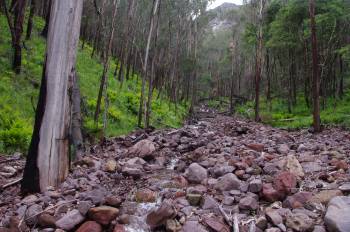 Friends of the Earth primarily relies on the support of individual donors and supporters and philanthropic organisations. You can give a monthly donation via our active friends program. Apart from your personal and political actions, donating money to organisations can make a huge difference.

You may also want to donate on a regular basis through a workplace giving program.
What is workplace giving?
Workplace giving is a simple and cost effective way to support our work by making regular donations from your pre-tax income, through your employer's payroll system.
What are the benefits of a workplace giving program?
Workplace giving programs benefit the employee, the employer, and the environment.
It's a simple way to donate, and your ongoing commitment makes a huge difference in that it allows us to ensure long term planning for our campaigns. Because donations are made from your pre-tax pay, your tax deduction is immediate and there is no onerous paperwork for you to track.
Setting up a program demonstrates commitment to environmental sustainability. Some employers also choose to match donations from their employee's.
How do I set up a workplace giving program?
For employers
Setting up workplace giving is a low cost and easy way for your company to demonstrate your commitment to the environment. You can set up a program in-house, or go through Charities Aid Australia (CAF).
Our listing on CAF is available here.
The Australian Taxation Office also provides extensive information for employers on establishing workplace giving programs. Refer to the ATO site for more information.
For employees
Does your employer already have a workplace giving program that you can join? If so, talk to the program or payroll manager and register to donate to FoE. If your organisation does not have a workplace giving program, talk to your payroll or HR staff about establishing one.
For further information
Contact Melissa Slattery (tues – thurs) in Melbourne. Ph 03 9419 8700 ext 24
Melissa.slattery@archive.foe.org.au